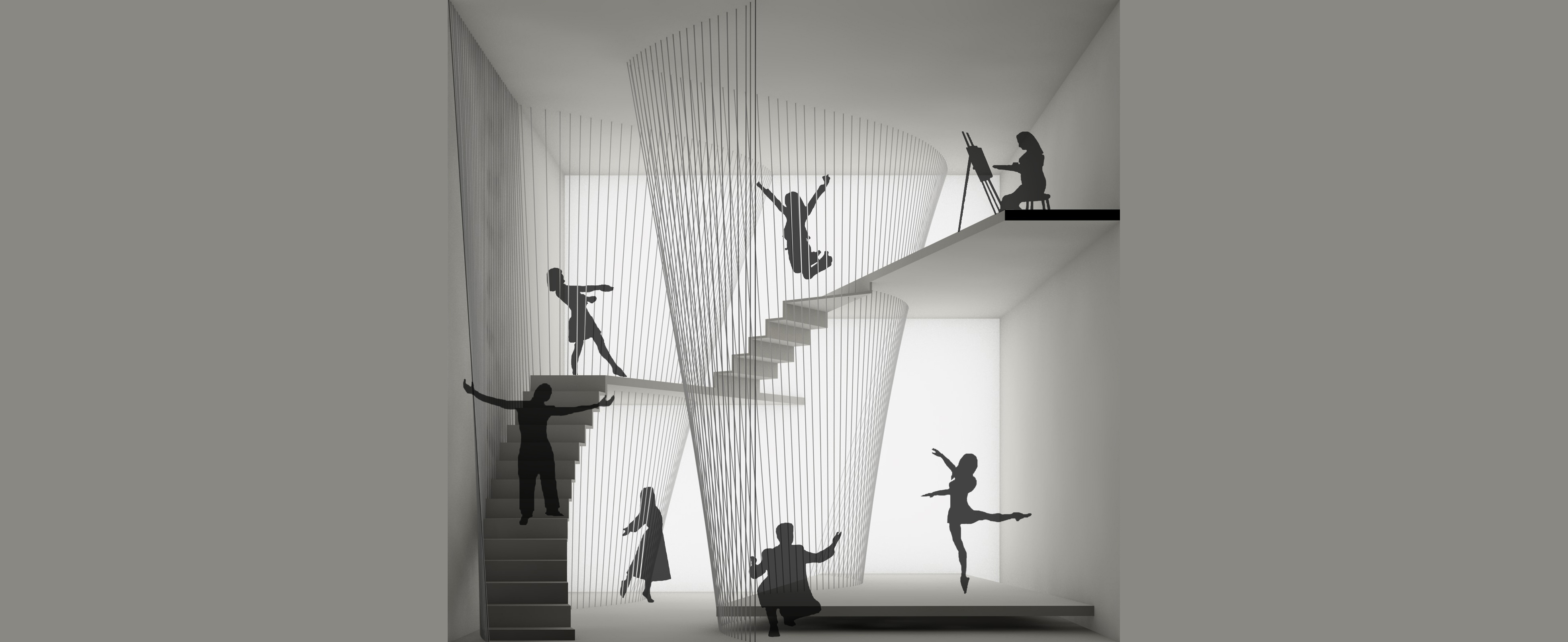 人生という物語を形態化する。
物語には様々な形や思い出がある。小説のストーリーの様に起承転結と筋立てられなくとも、始まりと終わりで結べる
一軸性か、始まりから終わりへと向かうベクトルのどちらかで表現できる。物語の複雑性は起・結という点を結ぶことで
単純な視覚化が可能になる。それらをXYZ軸の中で数値化すると十人十色の線が生まれる。
間見える思い出や隠された思い出、絡み合う思い出や大切な思い出、多様な思いを抱えながらも、人生という大きな舞台で
人は段階を踏んで成長してゆく。階段を上るように経験を積み、さらに次の舞台へと挑む。
人はどんな物語を抱え歩んでいくのか、経験を積むことで変化する物語の見え方と共に具現化した人間模様として空間の中に表現した。
Formalize the story of life.
Stories have various forms and memories.It can be connected at the beginning and at the end, even if you can not make
the start and end like a novel story.It can be expressed either as uniaxial or as a vector from start to end.
The complexity of the story enables simple visualization by connecting the points of origin and conclusion.
If they are digitized in the XYZ axes, various lines for each will be created.
Despite having invisible and hidden memories, intertwined and precious memories, and diverse thoughts,
people grow up step by step on the big stage of life.
Gain experience as if climbing the stairs and take on the next stage.
What kind of story a person walks with is expressed in space as a human pattern embodied with the appearance of the story that changes with experience.
Interior Telling the Story Project
date : 2018.09.
type : interior
status : competition ,prize